What are the features and advantages of a toggle type injection molding machine?
The toggle injection machine has the advantages of fast, high clamping force and low energy consumption.
Top Unite full range of plastic injection machines are toggle injection molding machines. The clamping way of the toggle system is using an oil cylinder as a power source to bring the toggle to open and close the platen.
Due to the different angles to the toggle position has a decelerate interval before the mold touchpoint that can literally give safety to the mold.
In comparing with hydraulic-clamping the oil piston of the toggle is smaller, so it can provide a more high-speed in platen moving. And the mold thick adjust is using adjusting nuts to fix the platen, the mold position will always stay at the same point unless change the position.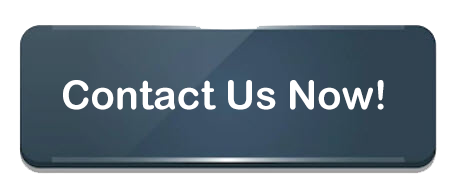 Photo Gallerys
Related Products

EH-DS Series (50~140 TON)

---

Small size Hybrid Injection Plastic Machine range from 50ton to 140ton equips the servo energy saving system, which achieves an outstanding energy-saving effect. The Hydraulic system with a rapid response and pressure output linear feature, easy to reach every requirement given by the user. Our Injection Machines can provide stable pressure when a high flow rate is required during the production. It saves energy during the low pressure output and the product cooling. Comparing with the conventional hydraulic system, it saves 60% energy consumption. It has a perfect pressure curve repeatability, and still keep the advantage of conventional hydraulic system, that has the ability to keep the pressure at 140kg/cm2 at least 30 sec. with low oil flow, it gives a huge competitiveness of thick products to prevent shrink, bubblers, jetting, etc. If you need more detail of product catalog, please reach out to us.

---

EH-DS Series (180~750 TON)

---

The Hybrid Plastic Injection molding machine (180ton to 750ton medium and large size) equips a high-performance servo motor, which also achieves an outstanding energy-saving effect. With a rapid response and pressure output linear feature, easy to reach every requirement given by the user. It reduces the motor r.p.m when during the low flow is required and the product cooling to save the energy consumption. Comparing with the conventional hydraulic injection machine, it saves 60% energy at least.

---

EH Series (50~750 TON)

---

Customized plastic injection molding machine is designed for advanced engineering plastics. In recent years, the quality standard of plastic products getting strict than before. For meeting these standards, lots of new plastic have been launched in the past few years, especially advanced engineering plastics. The advanced engineering plastics require acid and alkali proof, high-temperature resistance, halogen-free, and high structural strength. By upgrading the hydraulic system output pressure to 200kg/cm², improve the cooling system, build a special screw barrel, and increase the motor power and heater capacity, the Top Unite achieves a high-performance injection molding machine for advanced engineering plastics. If you need more detail of product information or buying consultation, please contact us.

---

---