Why is the injection molding performance so important?
Top Unite plastic injection molding machine has excellent injection performance, with high production output rate, makes our client's project work more efficient.To meet every client in different industries, Top Unite launches several high-performance injection molding machines, based on the different injection processes, we separate the injection machines into horizontal, two-color, and vertical.

Our main product is horizontal injection machines, the clamping force is from 50ton to 750ton (500kN~7500kN), it distinguishes four series according to motor type and injection speed.
Hydraulic Injection Molding Machine
The hydraulic injection machine is a traditional standard injection machine, the power resource is provided by a traditional motor, according to its feature, it applies to produce thicker, hard, and high-temperature material products.
Hybrid Injection Molding Machine
The hybrid injection machine is an energy-saving type injection machine, it adopts a Toshiba servo motor and gives the whole oil system a closed-loop control to speed up the reactions.
EH-DS series has a wild range applied; it is suitable for most plastic products on the market, such as electronics industry or houseware, plastic tableware, food containers, cosmetic containers, PET preforms, etc.
High Speed Injection Molding Machine
The high speed injection machine is identified as a high-speed or thin-wall injection machine. Using a gas accumulator to boost the injection speed, which is controlled by a Rexroth servo valve so the machine can get a high speed and stabilized injection control.

It is suitable for thin-walled or frame products such as food containers and panel frames, which are large injection area but with a small injection amount.
High Speed Hybrid Injection Molding Machine
The high speed hybrid injection machine combines the advantages of EH-DS and EHⅢ to reach high-speed and energy-saving, furthermore, we set a hydraulic pump to pressurize the gas accumulator directly, which greatly shortens the production cycle time significantly.
Costumization
We can also according to your production give you a unique injection machine that is capable of your product, we pick up the machine by our abundant experience for you via upgrade the motor, change components, or enlarge the platen to meet all your requirements.
Dual Color Hybrid Injection Molding Machine
The Dual-Color(two colors) injection machine is from clamping force 260~660ton(2600kN~6600kN), it usually produces products that contain two different colors or two different materials. By using one injection machine to finish two inject procedures to save labor cost.
Vertical Toggle Hybrid Injection Molding Machine
Our vertical injection machine is V-DS series, from 60~150ton(600kN~1500kN), it is capable to produce precision products, insert molding and so on.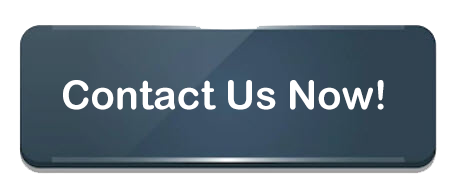 Related Products

EH-DS Series (180~750 TON)

---

The Hybrid Plastic Injection molding machine (180ton to 750ton medium and large size) equips a high-performance servo motor, which also achieves an outstanding energy-saving effect. With a rapid response and pressure output linear feature, easy to reach every requirement given by the user. It reduces the motor r.p.m when during the low flow is required and the product cooling to save the energy consumption. Comparing with the conventional hydraulic injection machine, it saves 60% energy at least.

---

DC-DS Series (260~660 TON)

---

High-performance two-color plastic injection machine is in the pursuit of high-quality that carries a TOSHIBA servo system. Via this servo system, it presents a high-performance injection, accurate dosing, and exact holding pressure switch point to give advantages to your production.This series of machines not only show high performance but also give its advantage to you in energy-saving. With the servo motor features, the current consumption depends on the pressure and the flow requirements that you set up, and it can greatly saving energy during the product cooling process. If you need more detail of product catalog, please reach out to us.

---

V-DS Series (60~150 TON)

---

Vertical hybrid Plastic Injection Molding Machine with the toggle clamping system, build in an auxiliary hydraulic cylinder to assist lifting up the platform during clamping to reduce the loading of the toggle and make clamping more quickly, thereby to increase the lifetime, this mechanical structure also prevents when high-speed clamping causes the collision of the core and cavity. If you need more detail of model specifications, please reach out to us.

---

---